Can you really paint furniture without sanding?
Can you really paint furniture without sanding? That seems to be what every single Chalk Style Paint brand wants you to believe.
Every Single Clay & Chalk Paint makes the same claims.
Even though I stand behind the brands I sell for their durability, color selection and ease of use, I don't stand by these statements in every situation.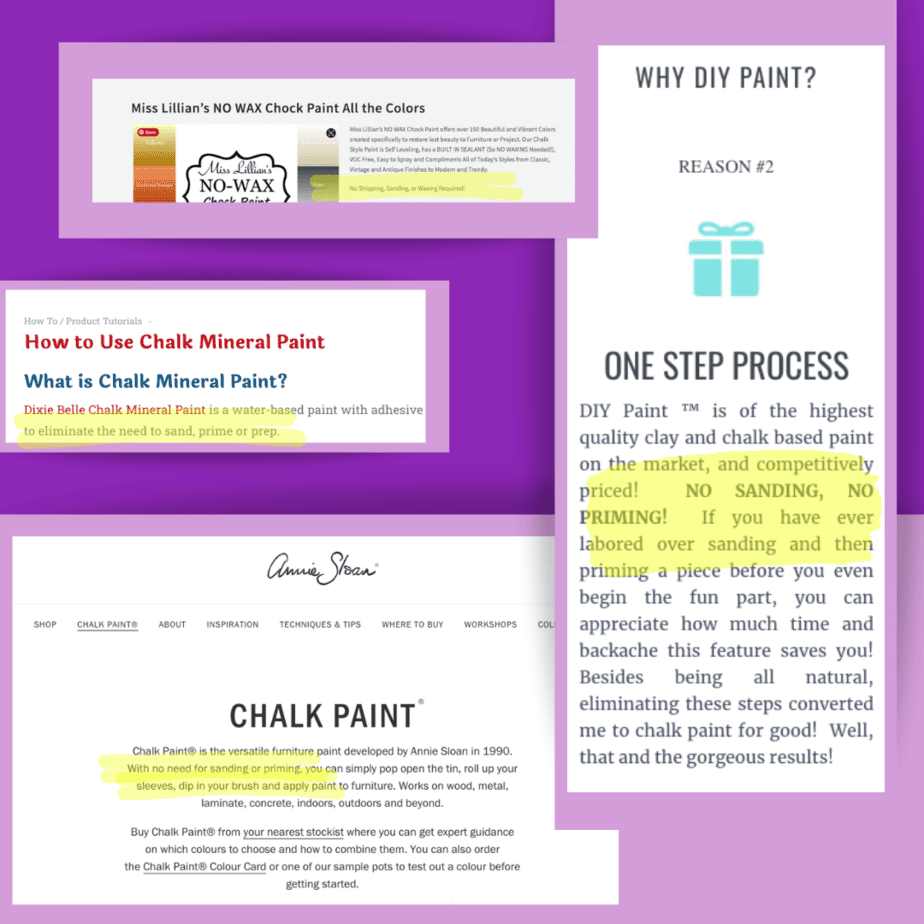 DIY paint brands want to sell you on the idea that Chalk Paint automatically means less mess and more ease. Don't we all want that? So the sales message is NO sand or prep necessary. Honestly, I'm not totally on board with this "No Prepping or Sanding Necessary!" messaging. I think it is too broad and will eventually result in you being unhappy with the final result of your painted piece.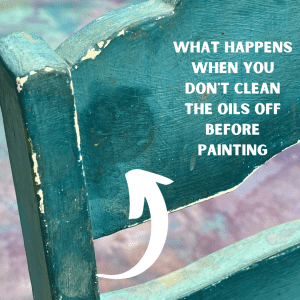 The short answer is: Yes you can. Yes, you can avoid sanding 99% of furniture pieces that you may want to reinvent with a new coat of paint.
I just want you to understand my friends, that prepping and sanding are not the same thing. I'm not quite sure why they are always used interchangeably, but prepping is an action but sanding is just one kind of prep option among many.
In other words, prepping is absolutely necessary BUT does not actually require sanding. Trust me though, you can absolutely paint furniture without sanding. Keep reading and I will show you my tips and tricks to prep without sanding.
I also made this handy video for you if you are like me, and want to avoid as much boring work as possible, but still, get a fantastic adhesion.