Want to learn How to Paint Furniture? You are in the right place!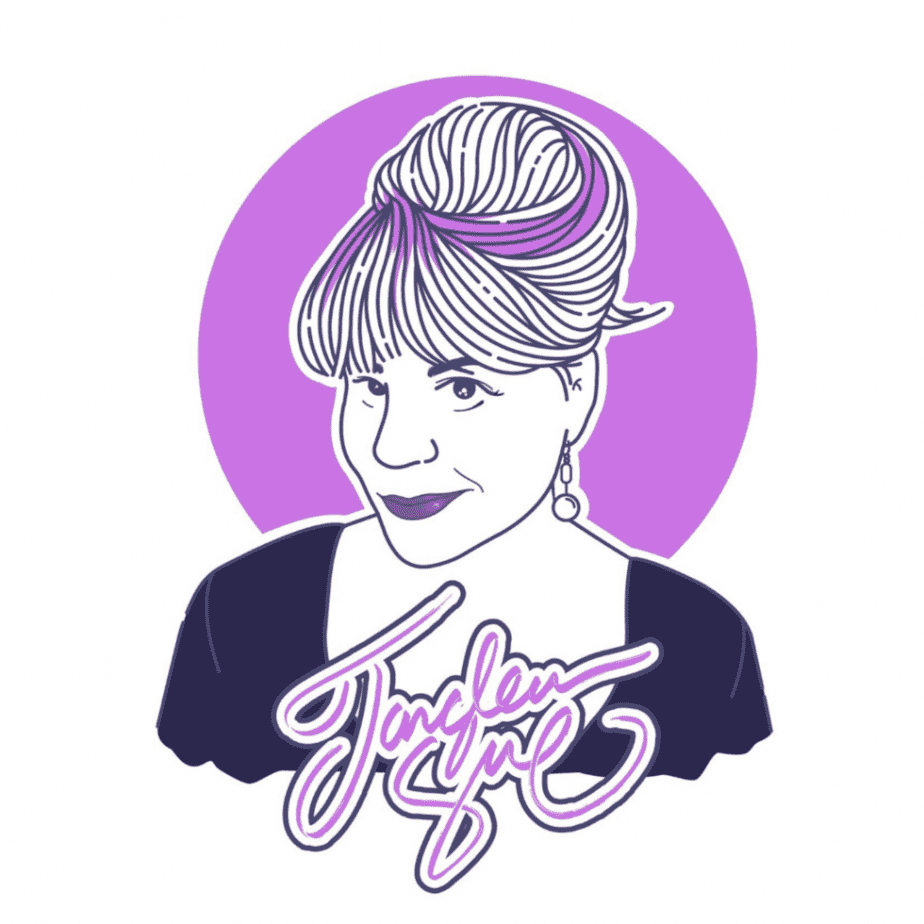 Tanglewood Sue: Funiture Artist & Extreme Color Enthusiast
I get a lot of questions about what sets me distinct as a furniture designer. To begin, I'd want to point out that I've never restricted my design work to just furniture. My upcycling odyssey began with furniture, but I didn't stop there. From furniture-making to other artistic efforts, everything that I've learned has been useful to me.
The other distinction is that, while I enjoy using outlandish color combinations, I'm more interested in figuring out how to make those colors work together magically.
That's not all, either. I'm open to trying new things, and I encourage you to do the same. #Whatif I painted my asphalt driveway? #What if I used a leaf blower to paint my floors? The possibilities are endless, and so is my curiosity.
What's more, each of my paintings has been painted with a heavy dose of experimenting in mind.
The only thing I love more than figuring out a new painting approach is teaching it to others. So make sure you follow me on all my upcycling adventures and always be ready to ask "#WhatIF???"

How to Paint Furniture
Many of you came across my site because you, too, want to learn how to make things rather than buy them. You probably also prefer to set what you make apart by giving it a distinctive paint color or design. Here are some of my favorite posts to help you get started on your creative upcycling journey.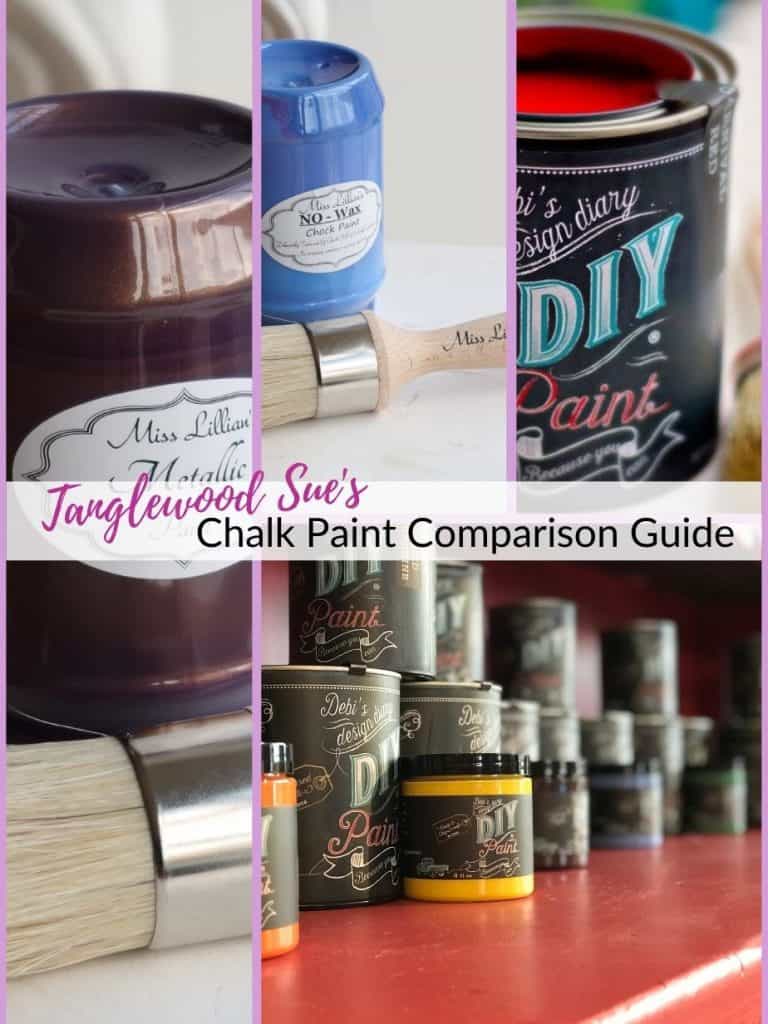 Choosing The Right ChalkPaint for Your Furniture Makeover It's a very common question because there are so many choices out there. In today's post I am going to walk you through the myriad of furniture paint choices and help you choose the right paint for the right project. First, you have to understand why furniture…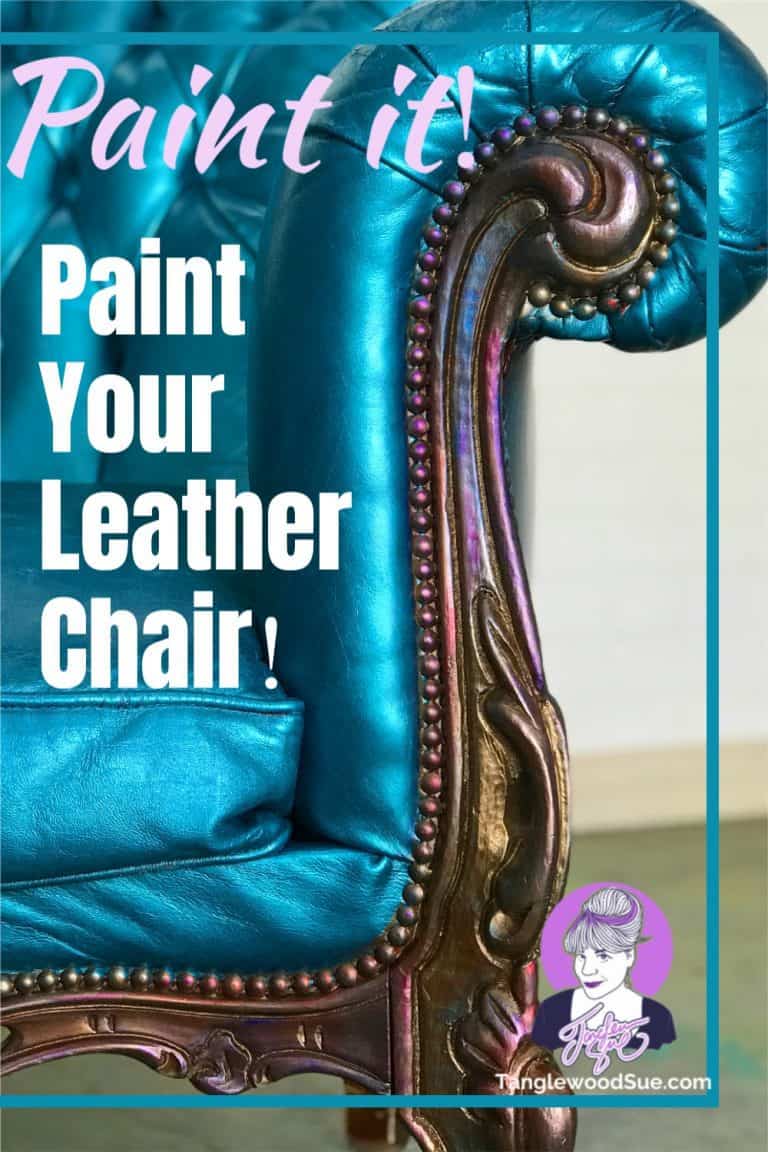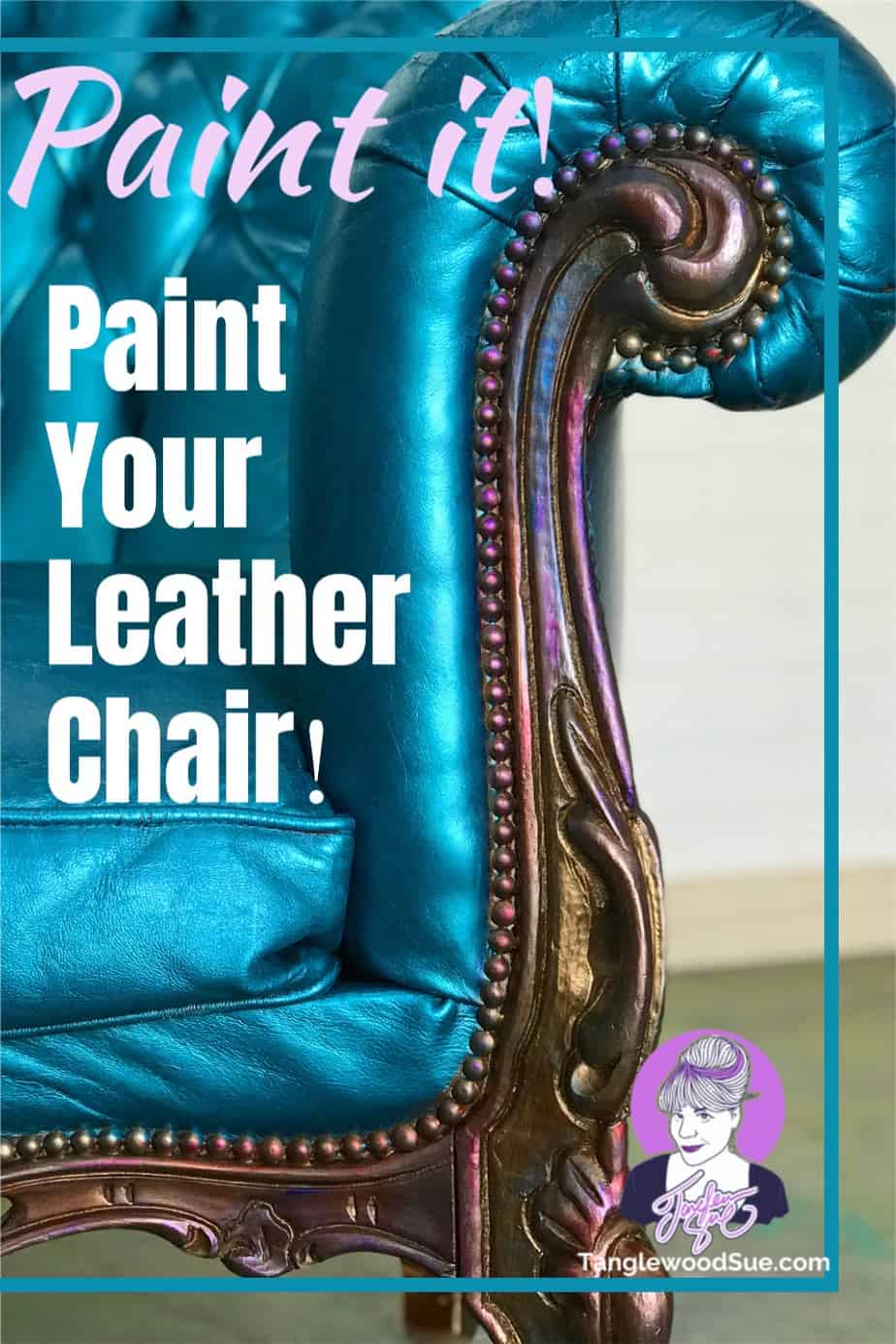 Yes, you can paint leather furniture! In this post, I answer all of your many questions about painting leather furniture.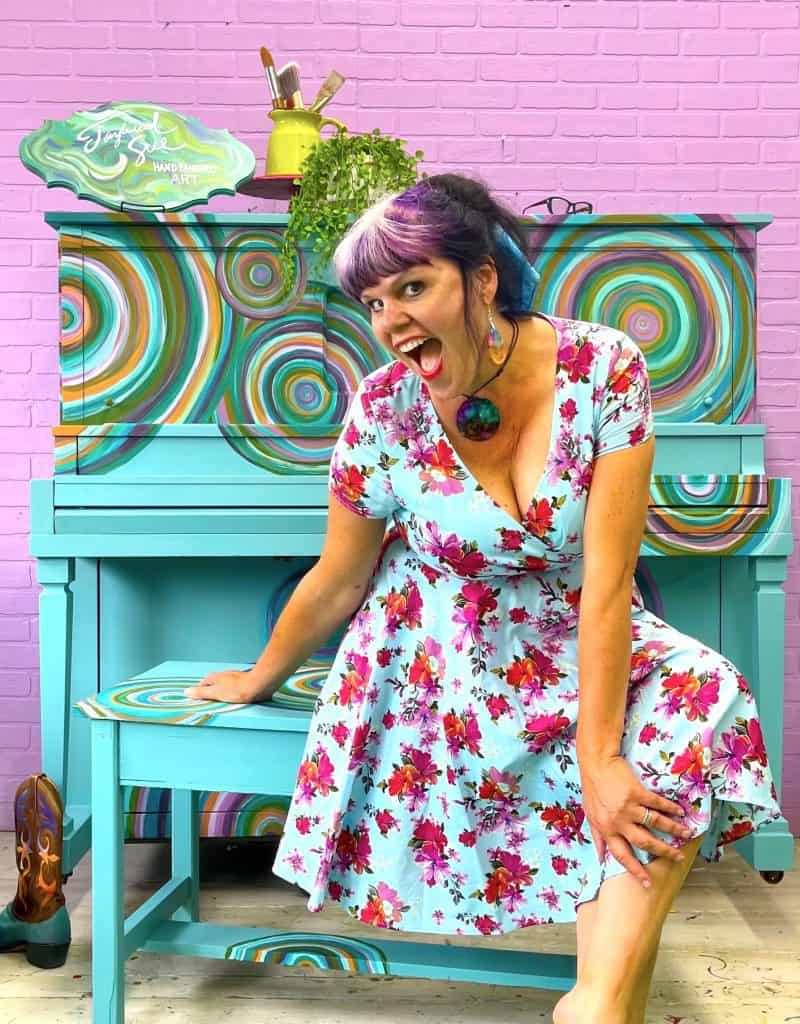 OH HI! I'm Tanglewood Sue!
I'm so happy you're here!
Welcome to my whimsically wonderful DIY world.